Pika
A more inclusive pack
Objective
Design an ultra-light backpacking backpack that is adjustable, light weight, and inclusive of all body types.
Solution
Pika is a fully modular, ultra-light backpack that adjusts while the user is wearing the pack. It accommodates all body types, breaking the backpack binary and "shrink-it-and-pink-it" ideology.
Timeline
5 weeks, Winter 2018
GROUP PROJECT
3 person team
My contributions: ideation, prototyping, sketching, design research, product photography
EASE OF ADJUSTMENT
With currently existing backpacking packs, adjusting lumbar support and shoulder padding to fit your specific body type and torso length is virtually impossible without removing your pack.
COMFORT + INJURY PREVENTION
A poorly fit pack can not only slow you down, but it can also cause serious back and shoulder injury.
INCLUSIVE
To make a backpack suited for the diversity of curvatures and dimensions of bodies of all genders, we can't just shrink it and pink it.
Double layered sliding shoulder panels allow for adjustability based on shoulder height
The frame is detached from the bag using simple velcro straps
Standard stuff sack is simple, light-weight, and functional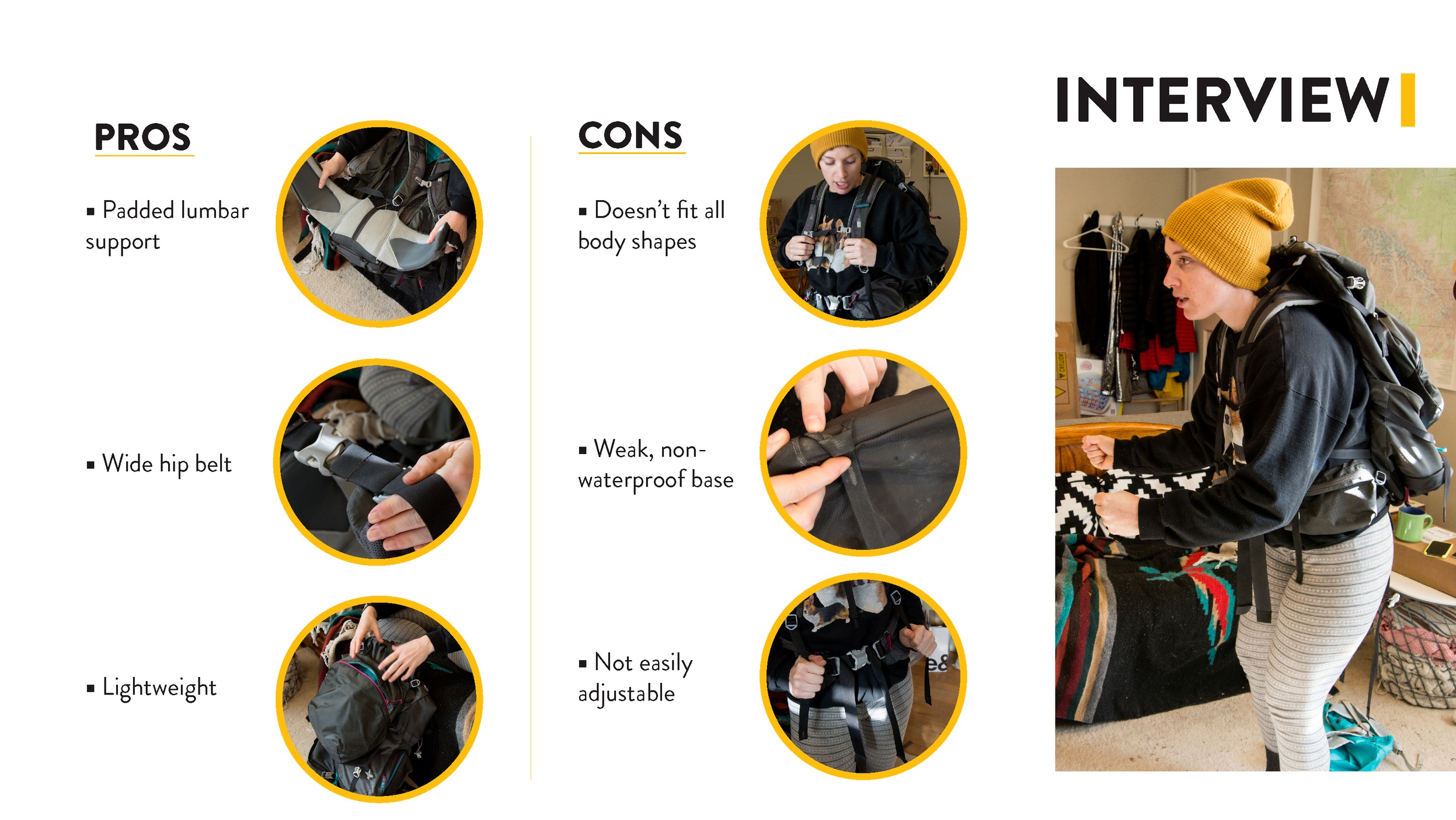 ADJUSTABLE LUMBAR SUPPORT
DETACHABLE PACK + WATERPROOF CARRIER
ADJUSTABLE SHOULDER PAD/STRAPS
ADJUSTABLE LUMBAR SUPPORT